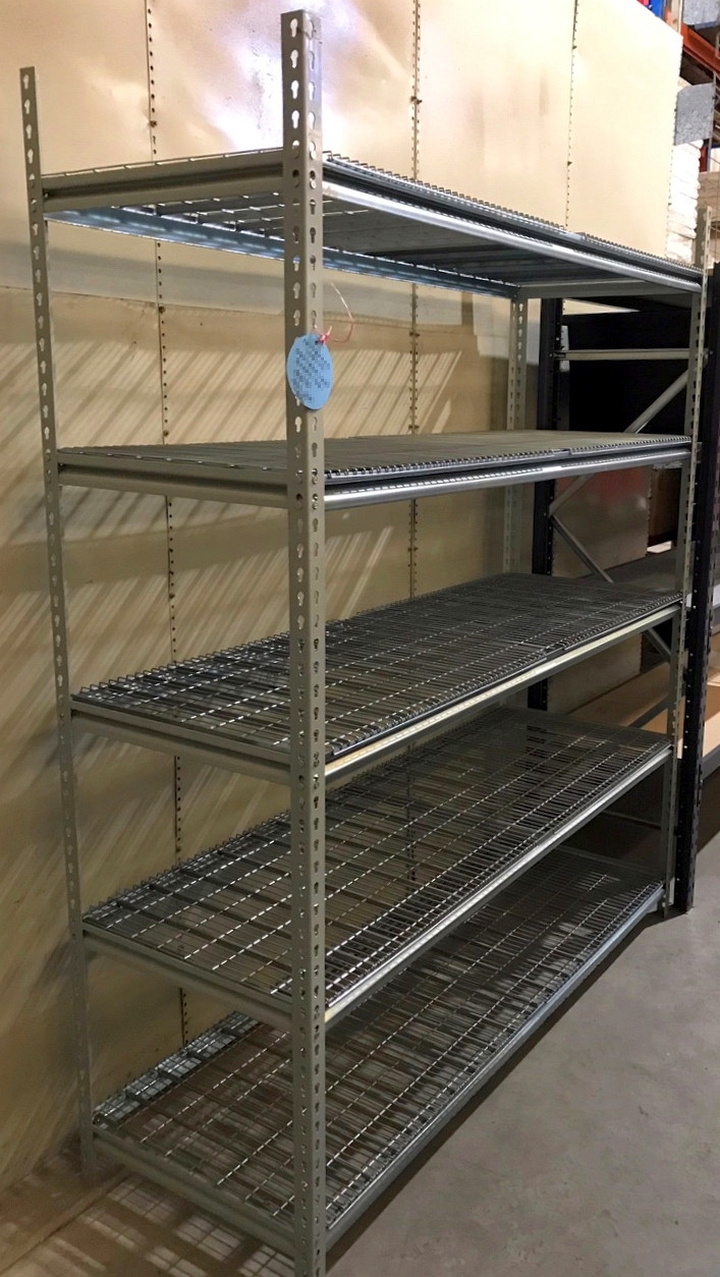 Longspan Rivet Shelving Units with Mesh
2150mm H x 600mm D x 1800mm L
Containing five (5) mesh levels.
Finish: Powder Coat & Zinc
Price: $275 incl. GST
13 units available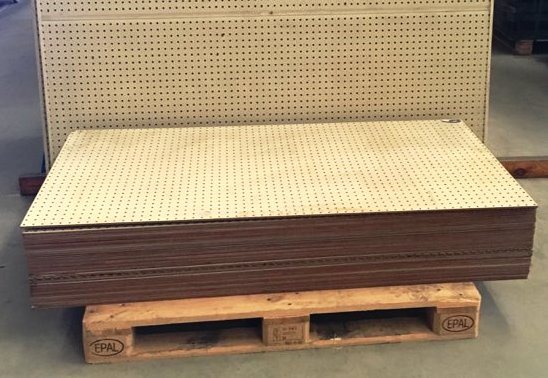 Secondhand Pegboard
Steel framed Sheets – Large                          $50
Steel framed Sheets – Medium                     $40
1540mm long x 705mm wide                        $15
1540mm long x 555mm wide                        $12
Various Sizes (up to 1200mm x 700mm)   from $6
All prices are per sheet and do not include GST.