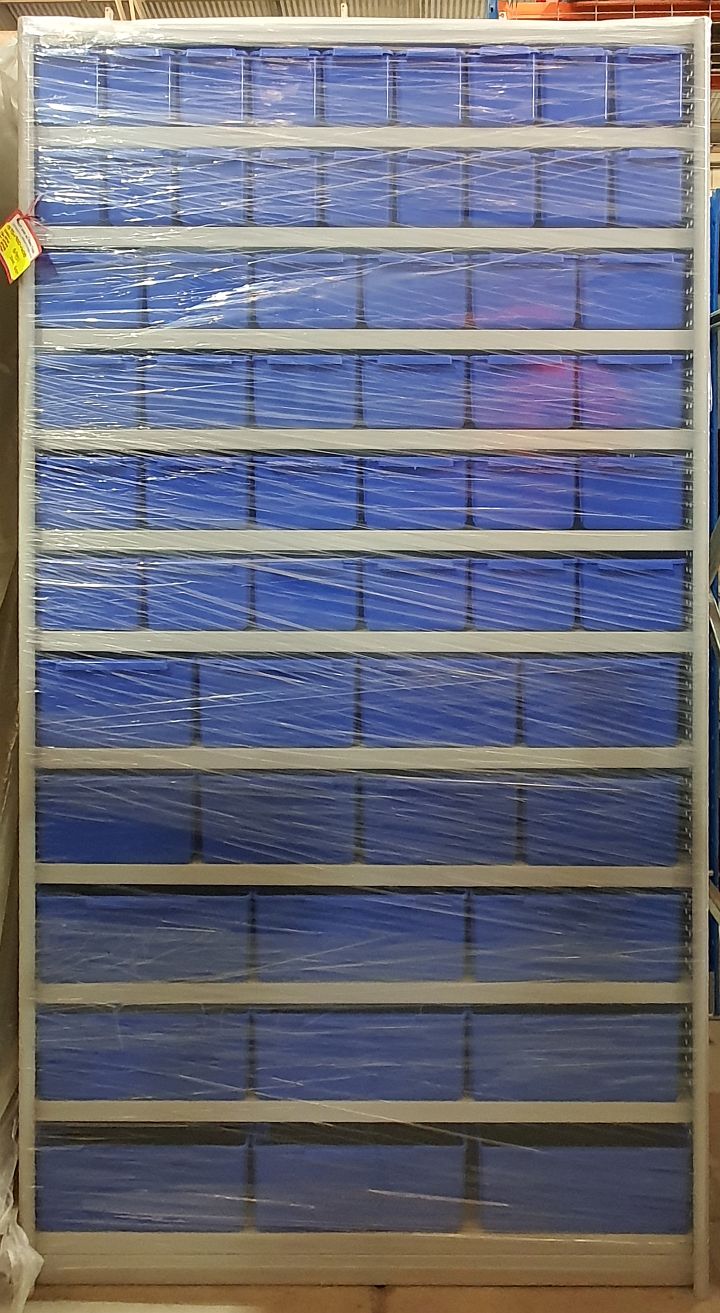 RUT Based Parts Tray Unit (400mm Deep)
1875mm H x 400mm D x 900mm L
Our 400mm deep parts tray units comprise of twelve shelves, solid back and side panels, kickplates and fixing hardware. Each unit comes fitted with 18 x AT41 Parts Trays, 24 x AT42 Parts Trays, 8 x AT43 Parts Trays and 9 x AT44 Parts Trays.
Price: $957 incl. GST (each)

Second-hand Pallet Racking Components
Second-hand Pallet Racking Component list's last updated: May 21st, 2020
Pricing is available upon request, click here to get in touch.
Dexion Speedlock (SK8-1) Components:
Large quantity of Dexion Speedlock pallet racking components in good condition, suitable for pallets up to 1,000kg.
Speedlock Frames 4800 x 838mm, 90G, Standard Bracing, Galv. Baseplates
Speedlock Beams 2591 x 100mm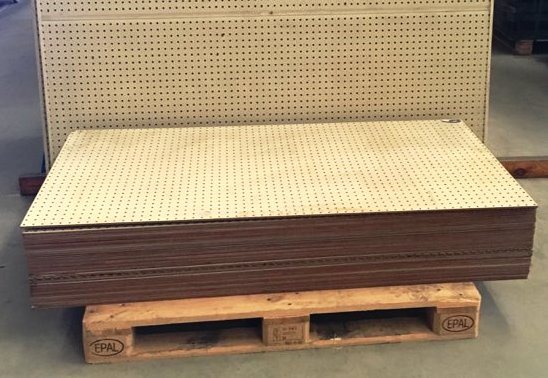 Second-hand Pegboard
Steel framed Sheets – Large                          $30
Steel framed Sheets – Medium                     $25
1540mm long x 705mm wide                        $10
Various Sizes (up to 1200mm x 700mm)   from $6
All prices are per sheet and do not include GST.